Samsung RH57H8231SA 570 L FridgeRefrigerator – RH57H8231SA
₦1,020,300.00
key features:
570 L
Dual-Door
High-Efficiency LED Lighting
Metal Cooling locks in cold and seals in freshness.
Compare
Description
DESCRIPTION
THE FOOD YOU LOVE AT YOUR FINGERTIPS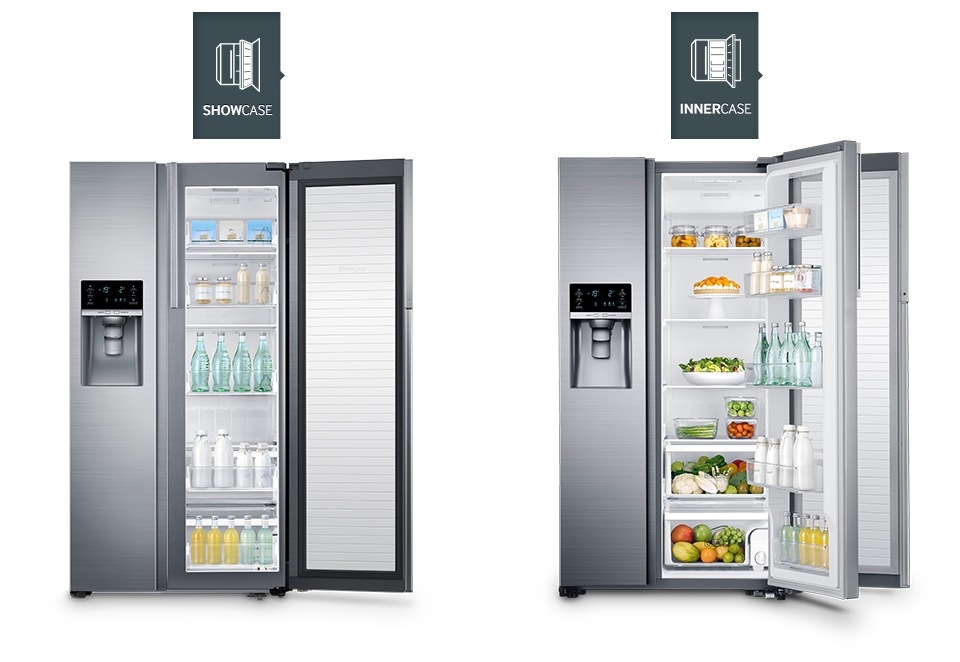 The Samsung Food Showcase Refrigerator's ShowCase is a "fridge within a fridge", located at the front, for quick and easy access to all of your family's favourite and frequently used foods.
DIFFERENT ZONES ALLOW EVEN FASTER ACCESS TO YOUR FAVOURITES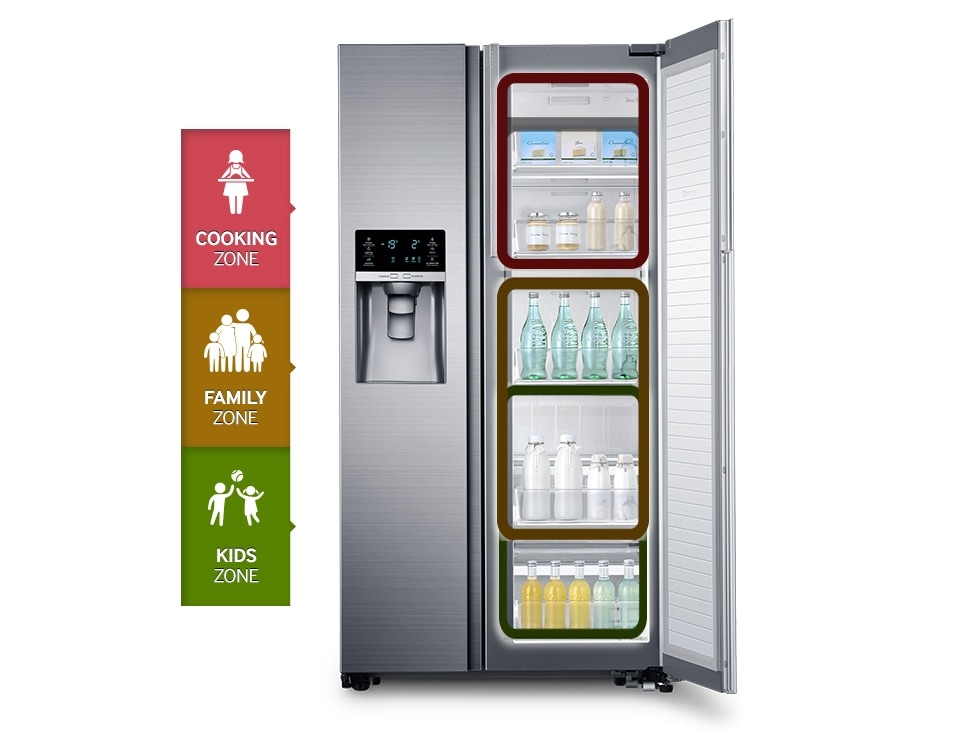 Showcase is designed for the way your family Lives & eats, so everyone can easily find what they want from it. It includes 6 generous cases to store specific types of food (cheese, sauces, drinks, snacks, kids, and multi items) and is divided into 3 zones for different family members, so it's really easy for everyone to find what they want.
TIMELESS CHIC DESIGN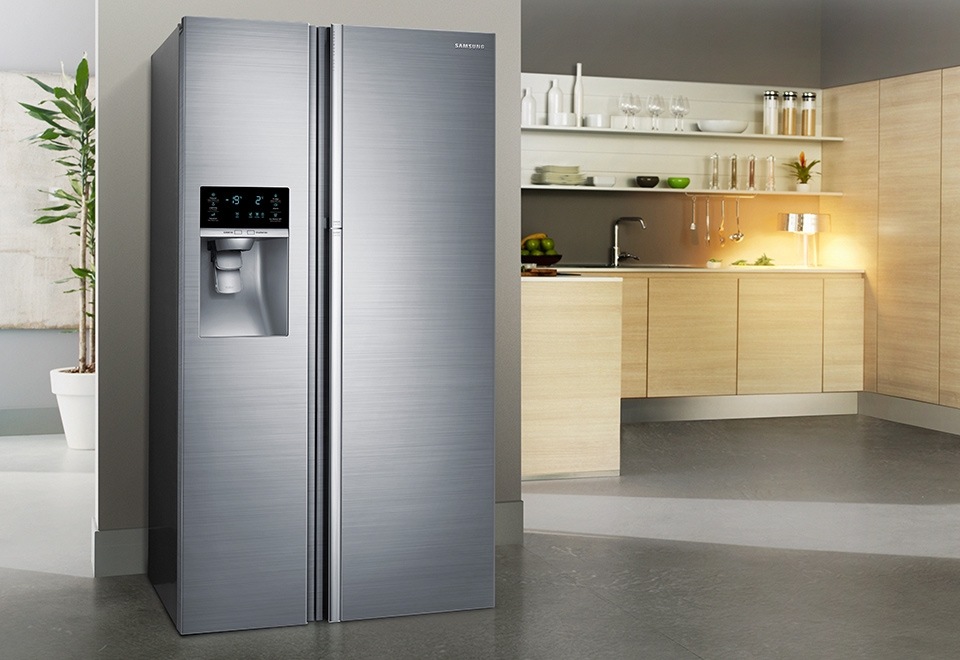 The Samsung Food Showcase Refrigerator's refined, premium style brings refined elegance to any modern kitchen. A timeless solid metal finish incorporates a stainless steel Ice & Water Dispenser and is accentuated with the clear, ice blue text of the display. Its counter-depth design works in harmony with your kitchen and doesn't stick out, so there's no need for any special installation.
COOLS EVERY CORNER
The Samsung Food Showcase Refrigerator's cooling process includes the All-around Cooling system that cools every inch of the fridge evenly from corner to corner. Cold air is blown out through multiple outlets at every shelf level, so it maintains an even and constant temperature from top to bottom and front to back and food stays fresher.
INSTANT ICE & WATER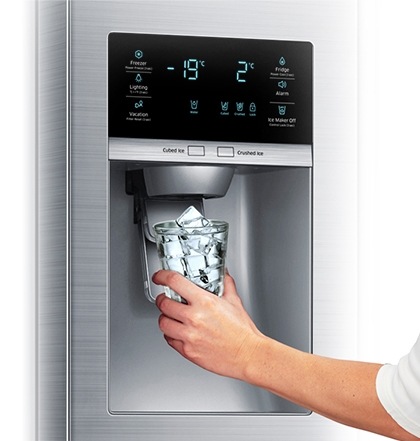 With its elegant stainless steel finish and clear, ice blue display, the Samsung Food Showcase Refrigerator's Ice & Water Dispenser offers a simple way to stay cool. At the touch of a button you can enjoy a refreshing glass of chilled filtered water or fill a pitcher with cubed or crushed ice.
LESS SPACE, MORE ICE
The Samsung Food Showcase Refrigerator's Ice Master is built into the door, so it gives you valuable extra space by freeing up two additional shelves in the freezer. But you won't go short on ice as it can still store up to 2 kg, and its transparent compartment means you can easily see exactly how much ice you have left.
SIMPLY MORE SPACE